I've had messages from a few people asking for an update (Is the Corsa not enough for you guys?).
Anyway I will start by apologizing for the lack of updates by NGFB (me by the way).
Now thats over and done with on with the update!!!
The arrival of the Beetle is looming, Id be lieing if I was not slightly excited about hitting a new project (Others aint finished though) but hey I must stay calm its not mine afterall. Due to the motor arriving some changes need to be made at GFB HO, this means doing something I thought I'd never do…..Move the Midget outside!!!
Now this should not cause an issue as it does have a hardtop and I got a full all weather cover for it, but its my pride and joy so I'll be making sure its not outside for long. In between the Beetle arriving a car needs to be resprayed, you've seen the Updates, its the Corsa so removing the Midget from the workshop is a must for this to happen. I'll make sure I take some photos so you can see what she looks like, but be aware its not a complete car!
In other news the Austin is 98% MOT ready, just needs a bulb for the FOG light and the Brake master cylinder rebuilding, Im looking forward to using this all winter instead of the Capri……………….Have a picture of Leebo and the car :)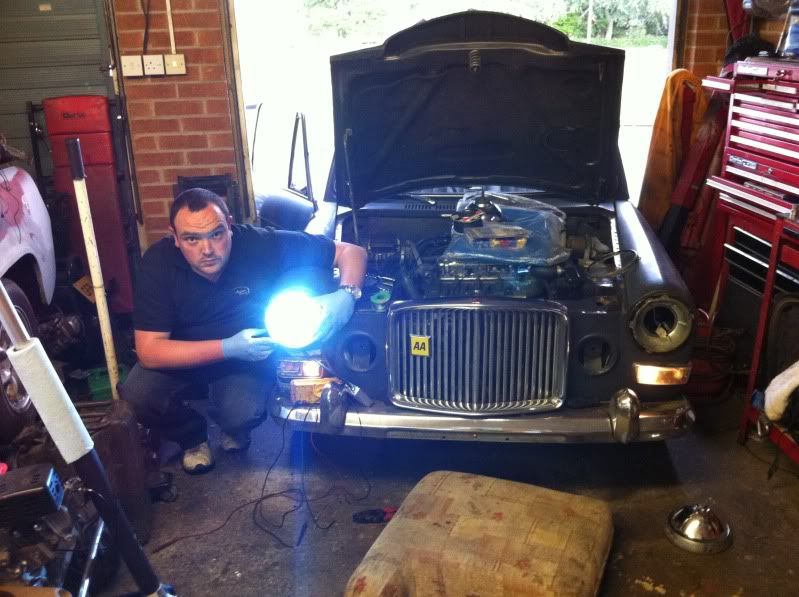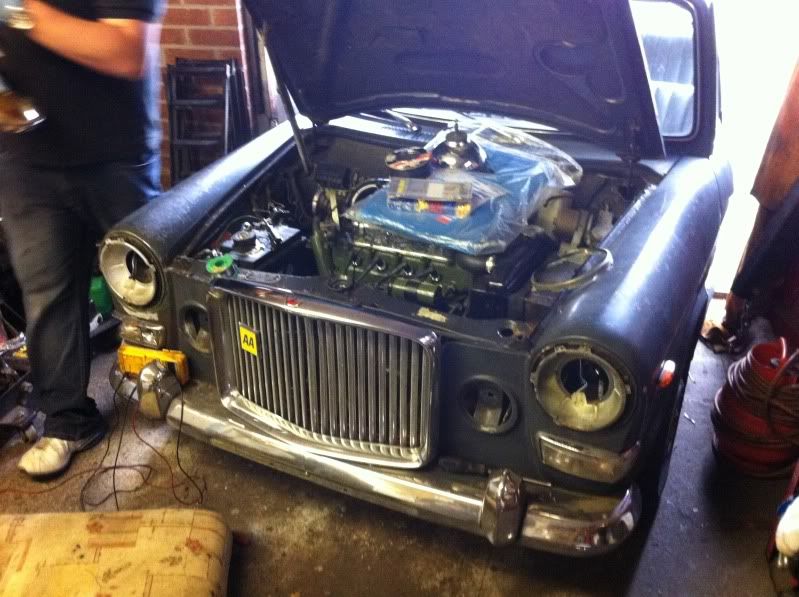 So thats where we are up to, Stay tuned for a big update after the weekend.
Cheers
Nathan